Japanese Pattern Fabric Bulk discounts
Buy Japanese Fabric-By The Bolt & Roll
view more
<<information>>
13Feb2022:
New products added.New released crepe Chirimen fabric.

We are a wholesaler who mainly offer 100% cotton solid white fabrics called SARASHI and Japanese pattern fabrics.
Wholesale Information
Our total Minimum order is 30,000 JPY.
When you purchase 30000 JPY or less there is extra 3000JPY handling fee added on.
We would appreciate your understanding.
*Except for Sample set.
We are applied discount according to the number of transactions.
We propose to our customers the best quantity and shipping method to minimize shipping costs.
We can provide samples all Sarashi fabrics.Regarding to other Japanese fabrics, we can provide a limited types of samples can be provided.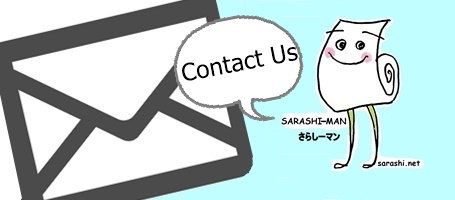 If there is anything we can help you with, please do not hesitate to contact us.
Products
Bulk purchase, small lots and large lots.
Regarding Japanese fabrics: These items below are a part of our products.
Please contact us if you have any products you are interested in.
New Arrival
6 LATEST ITEMS
See more new items, by brands, by category. View More …
SARASHI
more information about Sarashi
We sell 100% cotton white fabric called "bleached" to the world as our main product.
Sarashi is very convenient cloth used in various fields such as clothing, industry, medicine, and cooking.
More …
Shipping & Payment
Worldwide Shipping


We offer you the following options for delivery.
We choose the best shipping method to hold down your purchasing cost.
These option usually takes 6-10 business days but may take longer due to processing at Customs. Tracking information will be provided to you once your order ships and you can track your package at tracking.
Payment
We currently accept payments from via Paypal by major credit cards, such as Visa and Mastercard and bank transfer to our bank account.

If you want to pay by dollar, plesase contact us before purchasing. We will send the invoice directly to you by US dollar. However the exchange fee will be added. Please  understand in advance.